Nouvel18 Proudly Developed By CDL Developments Ltd

City Developments Limited (CDL) has been Singapore's property pioneer since 1963. It is a Singapore listed international property and hotel conglomerate involved in real estate development and investment, hotel ownership and management, facilities management and the provision of hospitality solutions.
With an extensive network of more than 300 subsidiaries and associated companies under its wings, the Group currently owns and manages a solid portfolio of residential and investment properties, including hotels. CDL's network spans 80 locations across 20 countries, including Asia, Europe, Middle East, North America and New Zealand/Australia. Its China division and wholly owned subsidiary, CDL China Limited, has been strategically making inroads in China's key cities.
In Singapore, CDL has established a remarkable track record of having developed over 22,000 luxurious and quality homes catering to a wide range of market segments. As one of Singapore's biggest landlords, it owns over 7 million square feet lettable area of office, industrial, retail, residential and hotel space locally and globally. The Group possesses one of the largest land banks amongst private developers in Singapore, with over 3.6 million square feet that has the vast potential of being developed into over 9 million square feet of gross floor area.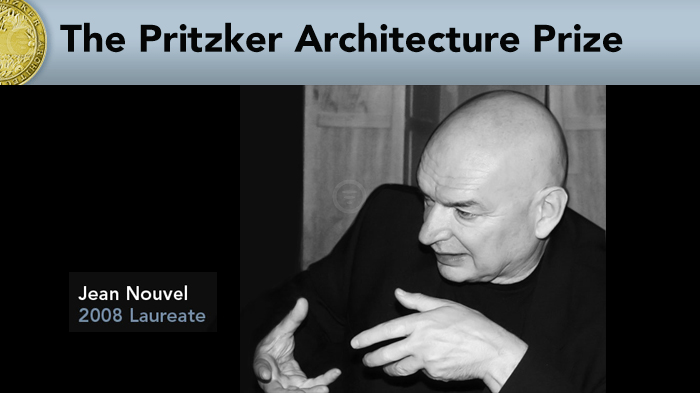 It is difficult to pin down a particular signature to Pritzker Prize winning architect, Jean Nouvel's architecture. A dominant style eludes the casual observer. Yet, every one of Nouvel's architecture shares a common trait – each one is designed within a context. And this trait, this attention to the architecture's context (its environment, its neighbourhood, its city) naturally escapes a style. Every one of Jean Nouvel's architecture considers its geography, its history, its culture, and its epoch. Therefore, every one of Nouvel's architecture, informed by its context, is an original.
In a sense, it is Nouvel's approach and not a repetitive style that is his signature. It is Nouvel's courage to push an idea to its limit, without going over the edge that is his signature. His ability to walk a fine line between a powerful gesture and functional design. His rejection of a one-size-fits-all architecture. His ability to deal with a great variety of different situations with a high level of originality. These are the strokes to his signature His buildings are dialogues that engage the city, each with a unique story to tell. His bold strokes and the courage to push an idea to its limit are catalysts for his groundbreaking and contradicting masterpieces around the world.
Nouvel 18 showcases the master's radical style. An exceptional architecture that is set to redefine the Singapore skyline.

Book Appointment to view show flat and get direct developers price
OR
For any enquiries please call our Direct Developer Sales Team 

+65 8282 8214

. While engaging with the Official Direct Developer Team you would be offered the best price. You need not pay any commission too.